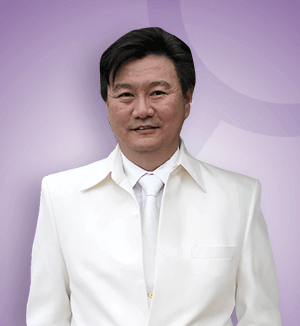 Doctor Jen Shek Wei
Bachelor of Medicine & Surgery (Singapore)
Master of Medicine (OBGYN) (Singapore)
Fellow of the Academy of Medicine, Singapore
Fellow of the Royal College of OBGYN (London)
Dr David Jen
Dedicated Gynaecologist with more than 25 years experience
"My wish is for women who are caught in an unplanned situation to which they have no desire to be in, to be safely given a second chance along the long road of life without any complications. My heart aches when I see what can happen when they turn to unprofessional help for abortions which dont really work and end up with complications which permanently harm their health and their futures. " Dr Jen
Distressed by the complications which women in the developing world were subjected to in their quest to obtain a safe abortion for their distressing situation, Dr Jen became interested in this sub-specialty of his profession. He devoted his time and effort to ensure that not only are abortions safely carried out, but that they are as free of complications as possible.
Dr Jen Shek Wei made a study of abortions from around the world, both in countries where abortions are legal and illegal. Regardless of the laws of each country, abortions are still being carried out all over the world. He is familiar with these methods and endeavors to provide you with a safe and effective treatment. My only wish is to ensure that women do not suffer further from their present predicament in their effort to resolve their pregnancy.
Abortions in Singapore are generally very safe. What concerns women here, other than safety, are privacy issues, the convenience of the abortion to be performed at a time to fit their busy schedules and the uncertainly of how long it takes and the need to be hospitalized, especially for larger second trimester abortions.
After many years of experience, Dr Jen can now consistently assure patients of a successful abortion within a fixed time schedule without the need for hospitalization.
His techniques allow the abortion procedure to be done purely on an outpatient basis, without the need for hospitalization, even for pregnancies up to 24 weeks. The certainly of his results also allows the patient the comfort of knowing exactly when the procedure will be over. This is especially relevant for larger abortions, when most doctors are not able to give a precise answer to their patients.
He completed his basic medical degree in Singapore in 1979 having won numerous book prizes. After completing his National Service with distinction in 1982, he completed his post-graduate training in both Singapore and in the United Kingdom in December 1984 and January 1985 respectively.
He worked as an Obstetric and Gynaecological consultant in the Kandang Kerbau Hospital, Toa Payoh Hospital and the University Unit of the National University of Singapore from 1985, and in recognition of his medical contributions, was elected as a Fellow of the Academy of Singapore in November 1988, this being the official certification of a specialty status in Singapore.
Wishing to serve the people of Singapore directly, Dr Jen was one of the first O & G specialists not to open a clinic along Orchard Road, but instead opened clinics in the 'heartlands' from 1988 - first he opened one in Ang Mo Kio, then another in Tampines. His clinics have been very busy from the start and he has been in continuous private practice since 1988.
Having published many academic articles in his area of specialty, he was elevated to a Fellow of the Royal College of Obstetrics and Gynaecologists in London in 1999, an official recognition that is only given to senior specialists who have actively practiced O & G for at least 15 years and is judged to have advanced the science and the art of Obstetrics and Gynaecology (O & G) by a panel of his expert peers from London.
Membership To Professional Institutions & Societies
Conferred Masters of Medicine (O&G) (Singapore) December 1984
Conferred Membership to the Royal College of O & G (London) Jan 1985
Registered with The General Medical Council (London) in October 1984
Admitted to The American Fertility Society (USA) in Sep 1986
Fellow of The Academy of Medicine (Singapore) November 1988
Certified N3 Laser licence practitioner since 1991
Elevated to Fellowship of the Royal College of O & G (London) 1999